OmniNet subscriptions are provisioned upon a new order or when adding a subscription to a device in Inventory.
The OmniShield and OmniWAN levels are set then.
If a change needs to be made to the OmniShield or OmniWAN portions, this can be done through the Portal.
Upgrade steps
Login to https://mdsmanager.com/ as the Partner administrator account.
Edit the OmniBridge
Go to the "Subscription" tab.

Press "Upgrade Subscription"

Update the OmniShield and/or OmniWAN settings as desired (This will change billing)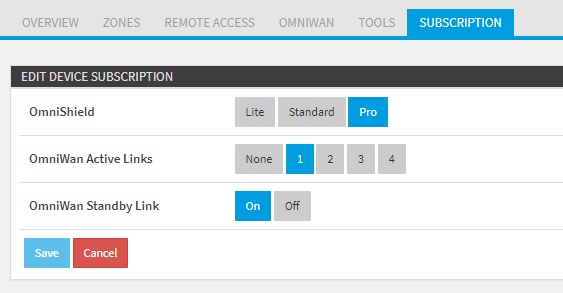 Press "Save"
Possible errors:
Billing information not up to date
Downgrade:
Please submit an email to Sales@omninet.io , or a Support ticket.